Niagara Falls
Rooftop Grease Containment for Restaurants
Restaurant Kitchen Exhaust Cleaning Company
Commercial Cleaning Service
*** We provide Health & Safety CERTIFICATE as per NFPA 96 code, before and after pictures will be provided after the completion of work.
*** We are NFPA #96 CERTIFIED Kitchen Exhaust System Cleaning Company.
*** WSIB and Liability Insurance will be provided before the start of work.
We Have The World's Most Awesome Clients










Niagara Falls Rooftop Grease Containment for Restaurants
Kitchen hoods and fans are constantly being used in food establishments that deal with a lot of meal preparation. The exhaust system pulls odors, residues, and grease vapor into the containment system on the roof. Prolong the lifespan of your grease trap and ensure that it functions properly by regularly cleaning it.
At Niagara Falls Hood Cleaning, we are passionate and focused professionals committed to giving you the best rooftop grease containment cleaning and maintenance service possible. Our experienced and professional Niagara Falls hood cleaners are always up-to-date with the latest cleaning regulations.
At our kitchen cleaning company in Niagara Falls, ON, we offer customized rooftop grease containment solutions. Our focus is making sure our clientele is happy with the results of our work.
We want to help you with your rooftop grease containment, so give us a call ASAP. We'll give you an estimate for cleaning your restaurant exhaust hood, and we can tell you more about the services we offer.
Grease Containment System in Niagara Falls, Ontario
A grease containment system is a common sight on the roof of buildings that house commercial kitchen operations, i.e., restaurants, diners, bars, and stadiums. The systems are designed to collect grease fumes and airborne dirt particles blasted up through the exhaust system when cooking takes place. Once loaded with debris from cooking vapors, the system tends to back up as it accumulates more dirt until it can no longer withstand the pressure of air being forced through its pipes. Grease vapor is released back into the building, causing it to become coated with greasy dirt and creating an unhealthy environment for your customers and employees.
Grease containment systems are required by Ontario health standards rules and regulations. The inspection and maintenance services provided by Niagara Falls Hood Cleaning meet all of the requirements specified in Ontario health codes, so you can have your containment system inspected annually without penalty or fines. According to Ontario law, regular inspections are required to ensure that your kitchen's containment system is working properly.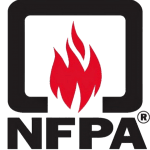 Our Fully Trained Service Technicians Follow The NFPA 96 (National Fire Protection Association) Standards for Hood & Kitchen Exhaust Cleaning.
Get Your Free Hood Cleaning
Estimate Now!
Rooftop Grease Containment System for Niagara Region Hospitality Businesses
Hospitality businesses in the Niagara Region account for a large portion of the economy in Ontario. Niagara Falls Hood Cleaning is proud to serve hotels, dining establishments, hospitals, and banquet halls throughout the region with grease containment inspections and maintenance services. We are committed to ensuring that your restaurant or hotel's kitchen fans and rooftop grease containment system remain clean and ready for use at all times.
As a commercial establishment, you want to provide your customers with a clean and safe environment in which to dine. A dirty or greasy kitchen is a huge turn-off for customers, and we don't want that for your business. We offer regular inspections of rooftop grease containment systems to make sure your property is always up to code. By doing this, you're decreasing the risk of your kitchen overheating and making it more likely that your customers will have a good time at your establishment.
Commercial Kitchen Grease Containment System
Unless you want to spend hours scrubbing, it's best to hire a professional grease containment system cleaning service. Our team uses state-of-the-art machinery and time-tested methods to clean your rooftop's grease containment system. The system is inspected by our highly trained staff, who will check all parts of the system for wear and damage. We'll scan your system for any damage or issues, and then formulate a plan to get everything back up to speed.
By having a hood cleaning service provider who cleans the grease containment system of your establishment on a regular basis, you're at ease knowing that they will keep your kitchen clean and free of any health hazards. We'll do the job right if you're not already using a hood cleaning service provider to take care of your grease containment system.
Our process always begins with a written estimate of cost and then the hood cleaning work is performed by a trained hood cleaning service provider. You'll be able to count on us for quick and efficient results every time!
Why do roofs need a rooftop grease containment system?
Rooftop grease containment systems provide a safe and practical regulation to protect against fire and damage to the roof. This type of system is used on roofs where there are commercial kitchens with made-to-order cooking. The system captures the greasy vapours that come up from the exhaust ducts to prevent an oily film from forming on the roof. All kitchen exhaust must come in contact with the system's filters before being discharged through the roof top vents.
The main purpose of these systems is to keep kitchens from experiencing grease fires and damage to commercial building roofs. When it comes to fire prevention, rooftop containment systems work on a similar principle as sprinkler systems: water kills fire.
Grease is the leading cause of kitchen fires and it's a must that your kitchen contain ducts are securely linked to a facility-wide grease containment system. Without a system in place, you could be liable for a fire in your establishment if you don't have the proper equipment. This can put you at risk of having to close the kitchen while repairs are made and have a hard time reopening.
Commercial kitchens should have regular monthly hood cleaning service to make sure that the grease containment system is in perfect working order. Are you looking for commercial kitchen grease containment systems? Give us a call today at Niagara Falls Hood Cleaning to schedule an inspection of your facility's rooftop!
The weight of exhaust fans can vary greatly, from 50 to a couple of hundred pounds. Given this potential weight distribution, it is essential that hinges are in place for the safety of those who will be cleaning the system. Without a hinge kit, the fan must be lifted off the curb and placed onto the rooftop for cleaning. This could damage the fan or rooftop, or injure someone in the process.
The NFPA 96 standard is a set of rules that outline the safety procedures for upblast fans. One of these regulations is the need for a hinging system for exhaust fans that are over 75 pounds. This ensures the safety of those who will be working on them and keeps costs low by reducing manual labour during installation or cleanings.
While fans and grease containment systems work together, the main purpose of a system for your commercial kitchen is to keep it clean and safe. These rooftop systems are designed to prevent fires and dangerous build-ups of grease and debris, which can cause exhaust ducts to clog up.
A contractor like Niagara Falls Hood Cleaning can also help you with a containment system as part of your commercial kitchen or building. Our experts can evaluate your business's current structure and recommend changes to help keep it running the way it's supposed to. We can also provide regular monthly services to make sure that your grease containment system is in perfect working order.
Industrial Grease Containment Systems
A commercial kitchen that has an industrial grease containment system installed is a great investment for any establishment. These systems protect your employees from fires, keep food sanitary and safe, and reduce costs by preventing the need to replace roofing materials and ductwork. The NFPA 96 standard requires all exhaust fans over 75 pounds to connect with a rooftop grease containment system.
A set of safety rules regulating upblast fans, this standard demands a hinging system to keep your exhaust fan safe and sound. This will avoid potential damage or injury to anyone working on the rooftop cleaning the fan. Without a hinge kit, somebody would have to manually lift the heavy fan off its curb, onto their back- which could also easily injure them-, and then place it back when they finish. Not only does this put excessive strain on one person, but there is also a greater chance for accidents without proper support.
Choosing Niagara Falls Hood Cleaning as your trusted commercial kitchen grease control system provider means that your business is protected from fire and debris by a reliable containment system. Contact our team to get started on your commercial kitchen safety inspection!
100% Satisfaction Guaranteed with Niagara Falls Hood Cleaning Services
Niagara Falls Hood Cleaning offers inspected and certified maintenance including cleaning, replacement, and repair of kitchen exhaust systems – all of which come with a 100% satisfaction guarantee.
Niagara Falls Hood Cleaning is committed to providing the highest quality commercial kitchen grease control systems and hood exhaust cleaning services for our customers throughout Canada, including the Greater Toronto Area (GTA), Hamilton, Halton Region, Niagara Region, Mississauga, Peel Region, and Oakville. Get to us if you need help with a commercial kitchen grease containment system.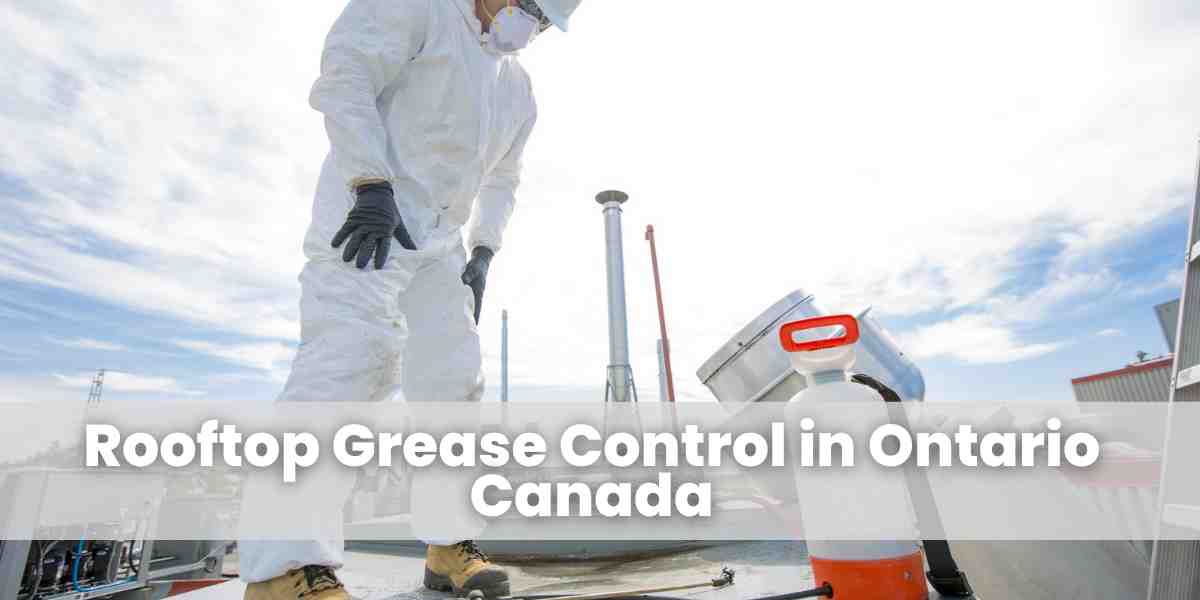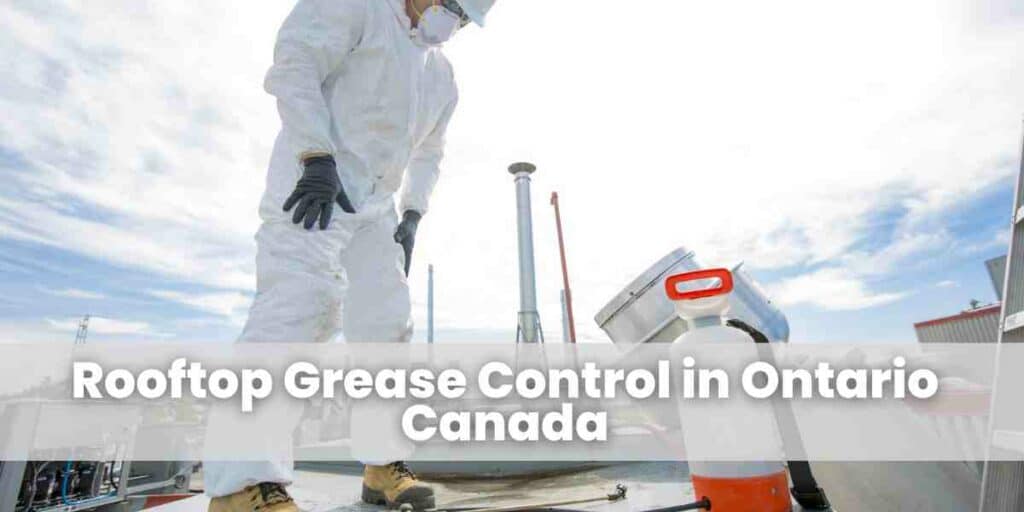 Rooftop Grease Control in Ontario Canada
If you're a restaurant owner, then you must understand how crucial it is to regularly maintain your rooftop. By doing so, you'll get the most use out of it. All rooftops, regardless of type, need servicing to ensure they last longer and look just as good as the day they were installed. This rule applies to most rooftops; however, restaurants present a different challenge because of the grease emitted from exhaust fans. This poses a new level of challenge in roof maintenance.
Many manufacturers void roof warranties if there is a grease buildup, as this often causes damage. To protect your roof, it is recommended that you install a solution near fans to prevent any future accidents.
Our proper grease containment solution is meant to prevent debris and grease from building up on your roof. This helps extend the life of your rooftop and will let you save money in the long run. Additionally, our solution complements any type of establishment, as it is specially designed to fit all roofs regardless of shape or size.
For more information about our commercial kitchen rooftop grease guard and control systems in Ontario Canada, contact us.
What People Are Saying
See what our customers are saying about us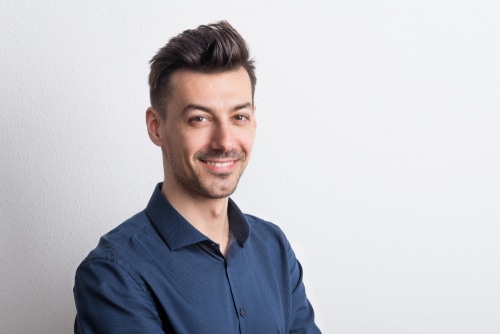 Been using this company for years. They are professional and do an excellent job.
Very happy with the cleaning of our kitchen exhaust system. Thanks
Niagara Falls Hood Cleaning Areas Served