Exhaust Fan Hinge Kit for Rooftop Grease Containment
Restaurant Kitchen Exhaust Cleaning Company
Commercial Cleaning Service
*** We provide Health & Safety CERTIFICATE as per NFPA 96 code, before and after pictures will be provided after the completion of work.
*** We are NFPA #96 CERTIFIED Kitchen Exhaust System Cleaning Company.
*** WSIB and Liability Insurance will be provided before the start of work.
We Have The World's Most Awesome Clients










Exhaust Fan Hinge Kit for Rooftop Grease Containment
A restaurant that has a rooftop grease containment system is required to have an exhaust fan hinge kit installed. The kit addresses two concerns: convenience and safety.  The kit provides a hinge that allows the fan to be lifted up and out of the way when cleaning the system. It is also designed to provide safety by preventing accidental falling or trapping of fingers or other body parts in the space created.
The exhaust fan hinge kit is made from durable materials that are able to withstand regular use over time. The kit includes the necessary screws and bolts, as well as instructions on how to install it. It should be installed by a professional who has experience working with this type of system so that it can be done properly and safely.
If you are looking for exhaust fan hinges for your rooftop grease containment system, call Niagara Falls Hood Cleaning. We're not just hood cleaners, but experts in all aspects of restaurant equipment and systems. We can help you install the kit and ensure that it is working properly for your safety and convenience. We'll also recommend regular maintenance to keep your system in optimal condition and prevent any potential issues from developing down the road.
Restaurant Fan Hinge Kits for Rooftops in Niagara Falls, ON
Rooftop grease containment systems need exhaust fan hinge kits for easy access to maintenance and to prevent accidental trapping of your fingers. Although no local regulations in Ontario make this installation mandatory, a lot of restaurants do this to improve their safety and convenience.
The main function of a hinge kit is to support the weight of the exhaust fan system and lift it so that you can reach the area underneath. This helps prevent accidents when you are cleaning the rooftop grease containment, which is a requirement for all restaurants in Ontario.
To provide optimal support for your exhaust fan and kitchen ventilation system, choose Niagara Falls Hood Cleaning to install a hinge kit for your restaurant's rooftop grease containment system. Our team of experts has the knowledge and experience to help you select the right hinge kit for your particular needs, and we can install it within a short span of time. We also offer regular maintenance services to ensure your system remains functional at all times.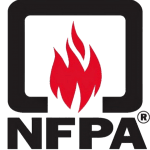 Our Fully Trained Service Technicians Follow The NFPA 96 (National Fire Protection Association) Standards for Hood & Kitchen Exhaust Cleaning.
Get Your Free Hood Cleaning Estimate Now!
Benefits of Kitchen Exhaust Hinge Kits
A restaurant that uses a rooftop grease containment system needs an exhaust fan hinge kit installed to improve maintenance and safety. The main advantages of installing this type of kit include the following:
Convenience: You easily reach the area under the exhaust fan with your cleaning tools, or if there are any mechanical problems, you can easily access and fix them.
Safety: You prevent children or your staff from accidentally trapping their fingers in the space under the exhaust fan, which is a common cause of injury for both adults and children.
Durability: The exhaust fan is heavy, so you need a hinge kit that is made from durable materials to support it and prevent wear and tear over time.
NFPA 96 Standard for Ventilation Control & Fire Protection of Commercial Cooking Operations
The NFPA 96 standard is necessary for ventilation control and fire protection in commercial cooking operations across the United States, Canada, and other jurisdictions. It was developed by the National Fire Protection Association (NFPA), which also released two complementary standards: NFPA 75 and NFPA 1 . This Standard provides recommendations on kitchen ventilation, hood construction, exhaust flow rates, fire protection systems, and other requirements for commercial kitchens.
According to NFPA 96, each restaurant kitchen must have a rooftop grease/exhaust fan that has an exhaust flow rate of not less than 150 CFM per linear foot of the cooking surface. If a rooftop grease/exhaust fan is used, it must be designed to automatically shut down in the event of a fire. However, if used for non-grease removal purposes such as cooling or makeup air, then automatic shutdown is not necessary.
Furthermore, NFPA 96 also recommends using hood cleaning services to prevent the accumulation of grease, which increases the risk of fire. If your restaurant has a rooftop exhaust fan as part of its kitchen ventilation system, be sure to invest in regular maintenance services from a reputable company like Niagara Falls Hood Cleaning.
Upblast Exhaust Fans for Commercial Restaurants
An upblast exhaust fan is a perfect solution for commercial restaurants in Niagara Falls ON. For one, it has a high-velocity upblast design that allows you to use your rooftop exhaust fan in the winter months. This type of fan effectively removes heat and moisture from the kitchen, which is crucial for running a profitable restaurant business. The following are other advantages of using an upblast fan:
Constant airflow – Since this exhaust fan uses centrifugal airfoil blades, you get a constant supply of air whenever it is on. This eliminates the need for your exhaust fan to start and stop or cycle like other types of fans do.
Energy savings – With efficient performance capabilities, an upblast exhaust fan can save you 40-50% on electrical costs daily when compared with other types of fans. This translates to massive savings over the long run, especially if you operate a large restaurant with multiple cooking appliances.
Reduced noise – An industrial type of fan tends to produce more noise than other types of fans because it has larger blades. But an upblast exhaust fan is designed to create less friction and air resistance; this means you get a quieter fan that doesn't interfere with your restaurant's diners.
If you are looking for an upblast exhaust fan for commercial kitchens in Niagara Falls ON, contact the experts at Niagara Falls Hood Cleaning today. We offer a wide range of industrial fans from trusted manufacturers like Fantech, Can-Fans, and Ventamatic, so you can find one that meets your needs and specifications. We also provide expert installation services to ensure the proper placement and operation of your fan.
Centrifugal Upblast Kitchen Exhaust Fans
Safety-wise, a centrifugal upblast kitchen exhaust fan can make all the difference. It is made with corrosion-resistant materials such as galvanized or stainless steel to help prevent wear and tear that could lead to a fire if gone unchecked. Plus, its powerful motor moves air at a rate of up to 450 CFM; this helps keep smoke, grease and other airborne contaminants out of your kitchen while ensuring that it remains a safe place to work in.
Niagara Falls Hood Cleaning is the company to trust when you need an upblast exhaust fan for commercial kitchens. Our experienced technicians will help you find the right product at a price that fits your budget.
Commercial kitchen exhaust fans
Kitchen exhaust fans are an essential part of restaurants, cafeterias, and other commercial kitchens. They're designed to remove grease from the air, thus preventing fires and allowing your kitchen to run smoothly. There are several things to weigh when selecting a commercial kitchen exhaust fan, i.e., the airflow rate, noise level, durability, and energy efficiency.
Airflow Rate. The airflow rate refers to how much air the fan can move per minute. It's best to choose a fan with a higher airflow rate, as this will ensure that your kitchen is well-ventilated and free of greasy smoke and fumes. To determine the right size for your kitchen, you should factor in the square footage, the number of appliances, and the ceiling height.
Noise Level. You'll want a fan that doesn't produce much noise when in operation. This one's important if you plan to use your kitchen during the day, as an excessively loud exhaust fan will affect your customers' dining experience. To find a quiet option, look for fans with larger blades and use a sound baffle to absorb any excess noise.
Durability. Commercial kitchen fans are exposed to high temperatures and grease, which can wear them down over time. Therefore, it's important to purchase a fan that is made from durable materials that won't break easily in the event of an accident or fire.
Energy Efficiency. In addition to being durable, kitchen exhaust fans should also be energy efficient. This will help you save on electricity and reduce your carbon footprint over time. Look for fans with a high CFM rating and low power consumption to ensure maximum efficiency.
Commercial Fan Hinge Kits in Niagara Falls, ON
If you are hoping to install a new commercial fan in your Niagara Falls, ON restaurant, give us a call. We offer a variety of the industry's most dependable commercial fan hinge kits from trusted manufacturers. Furthermore, our installation services are expertly handled to guarantee that your kitchen exhaust system is properly set up and working optimally.
100% Satisfaction Guaranteed with Niagara Falls Hood Cleaning Services
Niagara Falls Hood Cleaning is dedicated to delivering top-tier commercial fan hinge kits and professional installation services that align with your financial capacity. We know it's a considerable expense, yet one that is necessary to keep your kitchen safe, clean, and well-ventilated. We offer our customers a 100% satisfaction guarantee – that's the least we can do for ensuring the safety of your customers and employees. If you are looking to upgrade your kitchen exhaust system, please call us.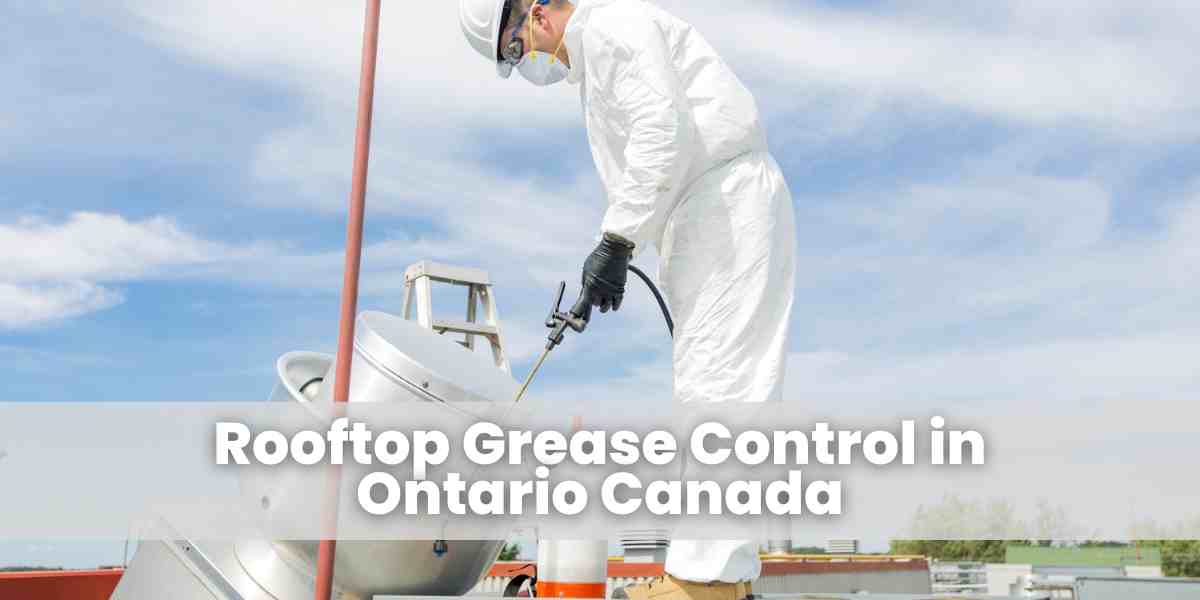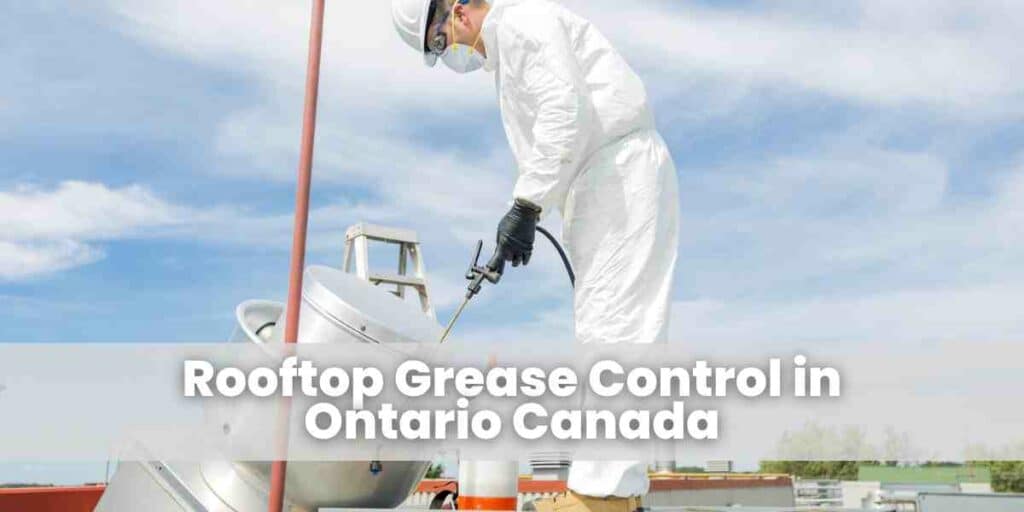 Rooftop Grease Control in Ontario Canada
Accumulated grease is a huge fire hazard, so it's imperative that you find ways to control its build-up–especially if you manage a large commercial kitchen with many appliances.
A rooftop grease control system is the ideal solution for managing your kitchen's grease buildup. These systems are designed to filter and trap grease in your commercial kitchen exhaust system, thus keeping it from spreading throughout the rest of your restaurant.
If you need help with the purchase, setup, and maintenance of your rooftop grease control system in Ontario, Canada, give us a call. We give you competent and honest advice on how best to control and manage your kitchen's grease buildup.
What People Are Saying
See what our customers are saying about us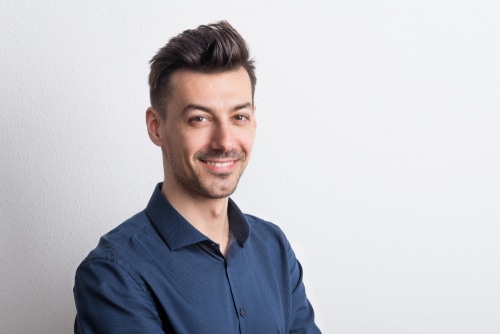 Been using this company for years. They are professional and do an excellent job.
Very happy with the cleaning of our kitchen exhaust system. Thanks
Niagara Falls Hood Cleaning Areas Served