Niagara Falls Hood Vent Cleaning
Restaurant Kitchen Exhaust Cleaning Company
Commercial Cleaning Service
*** We provide Health & Safety CERTIFICATE as per NFPA 96 code, before and after pictures will be provided after the completion of work.
*** We are NFPA #96 CERTIFIED Kitchen Exhaust System Cleaning Company.
*** WSIB and Liability Insurance will be provided before the start of work.
We Have The World's Most Awesome Clients










Niagara Falls Hood Vent Cleaning
The National Fire Protection Association (NFPA) Code 96 states that your exhaust system must be properly cleaned by a qualified company to prevent grease or oily sludge build-up. The key term in the regulation is "bare metal," which suggests the removal of all grease, sludge, and whatever else may accumulate in your hood system.
Exhaust system requirements for businesses vary depending on location, and authorities such as the Insurance Department, Health Inspectors, or Fire Department all have the power to shut down cooking operations when they see fit. In Niagara Falls ON, restaurants are mandated to have their hoods cleaned with consistency. In fact, NFPA 96 recommends that your exhaust system be cleaned once per year.
A clean venting system will prevent hazards such as fires, flue gas spills, fume build-up in the kitchen and other issues associated with dirty hood systems. Improper cleaning can lead to even more service calls and possibly cause a fire.
#1 Hood Vent Cleaning Services Company
Niagara Falls Hood Vent Cleaning will clean food service exhaust systems with special attention being paid to the filters, fans and interior surfaces. All applications require different brush angles and times depending on the type of material build-up (grease, oil, grime, etc.) and we will adjust our cleaning accordingly.
We offer a wide range of customized services for all types of restaurants or food establishments including exhaust hoods, ductwork, kitchens and fire suppression systems.
When your hood is cleaned, you will receive documentation from the Niagara Falls Hood Cleaning company that was hired for the job. This document should include information such as:
Time of cleaning completion

Date and time of inspection

Duration of the cleaning process

Cleaning materials and equipment used

Any recommendations or additional work needed along with estimated costs
Your insurance company may also require a copy of this report, so be sure to keep it on file. If you'd like more information about these hood cleaning services, please call us.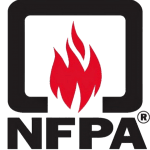 Our Fully Trained Service Technicians Follow The NFPA 96 (National Fire Protection Association) Standards for Hood & Kitchen Exhaust Cleaning.
Get Your Free Hood Cleaning
Estimate Now!
Kitchen Hood Vent Cleaning
When you first see the results of kitchen hood vent cleaning, it can be a little shocking. If your kitchen hood and ventilation system are outfitted with typical grease filters, these will likely be so covered in grime that they look like an unrecognizable grayish-black mess. But what else do you expect considering these filters are supposed to trap grease, which is a very sticky substance?
Grease filters should be cleaned or replaced at least twice a year. The frequency will depend on the level of cooking activity, the amount and type of oil and grease used in cooking, and how well your vent system works. If your hood is not functioning properly due to poor maintenance, there could be a build-up of grime in the ductwork, which can cause fires and carbon monoxide. Be sure to call us if you notice any problems with your ventilation system.
At Niagara Falls Hood Cleaning, the goal is to reduce the collection of grease and oil that builds up in your hood system. This means more than just cleaning filters – we will clean all parts of your venting system. It's important to do this regularly, even if you have a kitchen exhaust fan, as the fan doesn't always catch everything in the ducts or pipes.
We also recommend that you clean your ductwork and filters over the course of one day, to reduce any smoke or odours. If there is a lot of grease build-up in your hood system, we may need to use special chemicals to remove it. On average, a typical kitchen exhaust cleaning takes between one and two hours. Be reminded that this type of cleaning can only be performed by an experienced professional.
If you're interested in having your kitchen hood vent system cleaned, call us today to get to know more about our services. We will come out and assess your kitchen situation, then provide you with a quote for our work.
Restaurant Vent Hood Cleaning in Niagara Falls, ON
At Niagara Falls Hood Cleaning, we endeavor to make our technician's jobs as easy and efficient as possible. That's why we only use the best hot water pressure washers in the industry right now.
Hot water pressure washers not only make it possible to remove grease from kitchen exhaust systems quickly, but also cuts down on cleaning time in general. The hood's lower and upper track as well as the exhaust fan trough are all difficult areas to clean, but our burner systems can handle them with ease.
We also use advanced techniques and special tools to ensure that your entire kitchen exhaust system is cleaned properly. This includes special fibre brushes designed to get into tight corners, as well as rotary jet systems for high-pressure steam flushing of the ductwork.
All of this equipment combined with our highly skilled technicians means that we can provide you with a fully-clean kitchen hood system in no time at all.
Restaurant Vent Hood Cleaning Near Me
Be on the lookout for contractors who offer unnecessary or just plain bad cleaning services. For example, a lot of companies will try to pressure you into replacing your expensive filters with cheaper ones that they carry themselves.
This is not something we ever recommend, as high-quality filters are designed specifically for use in kitchen exhaust systems. These things can be washed and reused if done properly and will save you a lot of money in the long run.
It may also be tempting to try and clean your own kitchen exhaust system. However, this is only really recommended if you know exactly what you're doing, have all the right equipment, and can devote hours each time to cleaning up your system properly. Make sure that any contractor you hire knows what they are doing, and has the proper training and experience to handle your system.
Range Hood Cleaning for Niagara Falls Commercial Kitchens
We've designed our vent hood cleaning process to be reasonably priced and convenient for you. In order to give you the best vent hood cleaning in Niagara Falls, we've made sure that our process is as streamlined as possible.
The first step is to get a free estimate for vent hood cleaning. One of our representatives will come out and inspect your system in person. We will inspect your entire system for any issues such as electrical or wiring problems, unsealed ducts, the condition of key components like the motor and fan, and how it all works together.
After assessing the condition of your system, our team will provide you with a comprehensive estimate of how often it will need to be cleaned and what measures ought to be taken. This includes thorough compliance with NFPA 96 standards as well as wiring or safety issues that may present themselves.
Depending on the frequency and type of cooking you do, we will clean your vent hood quarterly, semi-monthly, or monthly after our initial inspection.
Kitchen Exhaust System Cleaning for Niagara Falls Restaurants
We begin the kitchen exhaust system cleaning for Niagara Falls restaurants by opening the main unit, which is generally located on the roof. To begin, we securely block off everything below to make sure no grease escapes the system. Next, we scrape the system clean and apply chemicals from top to bottom, effectively removing most of the leftover grease. We clean your kitchen until it is bare metal – from top to bottom, removing all grime and residue as required by NFPA 96.
Next, the grease is removed from the system to prevent fires and successfully recapture it. This includes all grease in the roof unit, fan blades etc., ducts, and around the cooking area at the bottom.
We clean your removable filters first, and then we move on to polishing the metal. We never leave a mess behind in your kitchen – everything will be sparkling clean when we're finished, including the cooking equipment. Once we finish cleaning, you receive a certificate of performance sticker that has the date of the current cleaning and when your next one will be due.
Exhaust Fan Cleaning Company
We're a premier kitchen exhaust system cleaning company in Niagara Falls ON. Unlike other contract cleaners, we've carefully designed our process to properly clean your kitchen exhaust system, including the exhaust fan. It doesn't get as much attention as the visible surfaces, yet the fan is a vital part of your kitchen exhaust system. Failure to properly clean and maintain the exhaust fan will translate to a safety issue, including blocked overheat sensors which may cause the fan to fail.
Our exhaust fan cleaning company in Niagara Falls has the experience and quality equipment that ensures all grease and residues are properly removed, preventing any accidents or breakdowns in the future.
Restaurant Hood Cleaning for Niagara Region Restaurants
Our restaurant hood cleaning company in Niagara Region provides an extensive range of services:
1 – Pre-Cleaning
2 – Pressure wash the outside of your hood and components.
3 – Steam cleaning the entire kitchen exhaust system from top to bottom (including fans, baffles, and ductwork). This prevents grease buildup by removing all buildup inside the ductwork and fans.
4 – Reinstallation of filters, in most cases, we can leave them in place.
Ensure your restaurant is up to code by partnering with Niagara Falls Hood Cleaning. We're your one-stop service for restaurant exhaust hoods cleaning.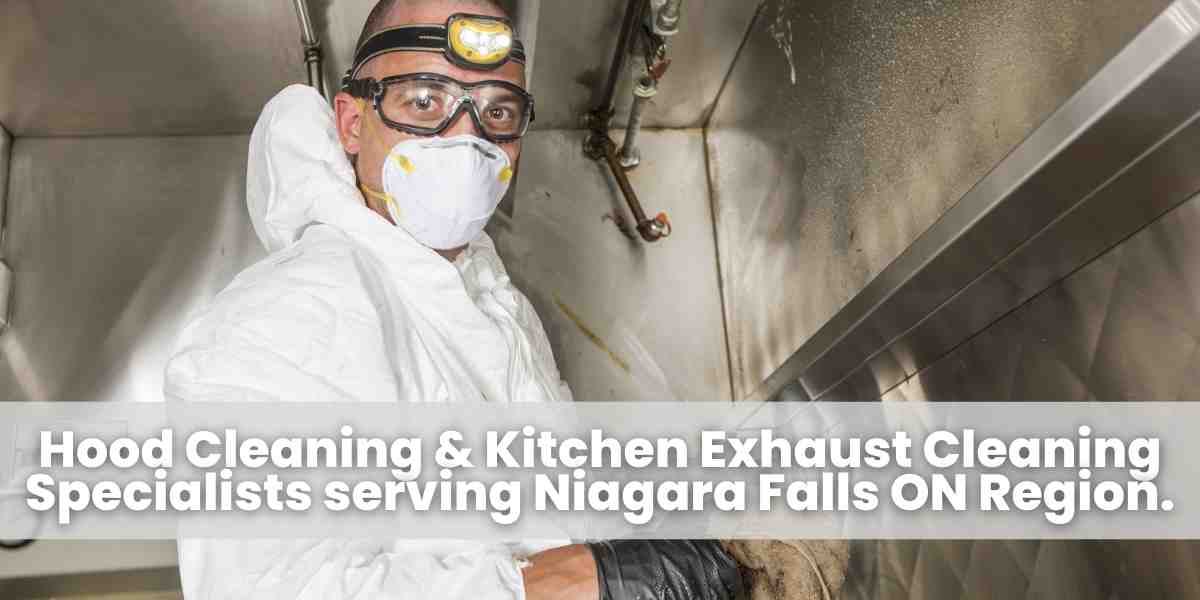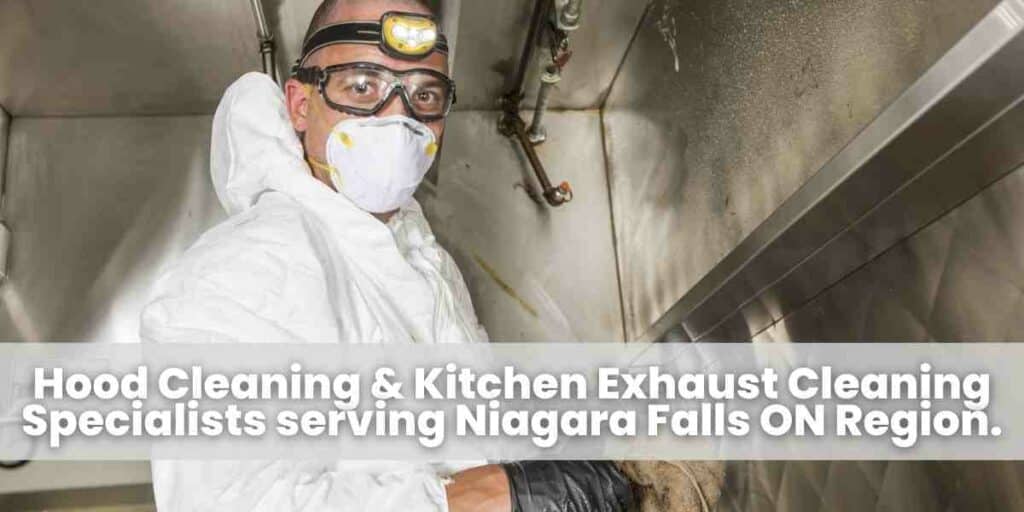 Hood Cleaning & Kitchen Exhaust Cleaning Specialists serving Niagara Falls ON Region.
Our specialized hood cleaning and kitchen exhaust cleaning service caters to all commercial kitchens in the Niagara Falls Ontario region. We're based locally and offer a range of services that is second to none:
Hood Cleaning for Niagara Falls Restaurants – Commercial Kitchen Exhaust System Cleaning in Niagara Falls ON Region – Restaurant Hood Grease Extraction Service – Professional Restaurant Hood exhaust system cleaning with Safety Certification (NFPA 96).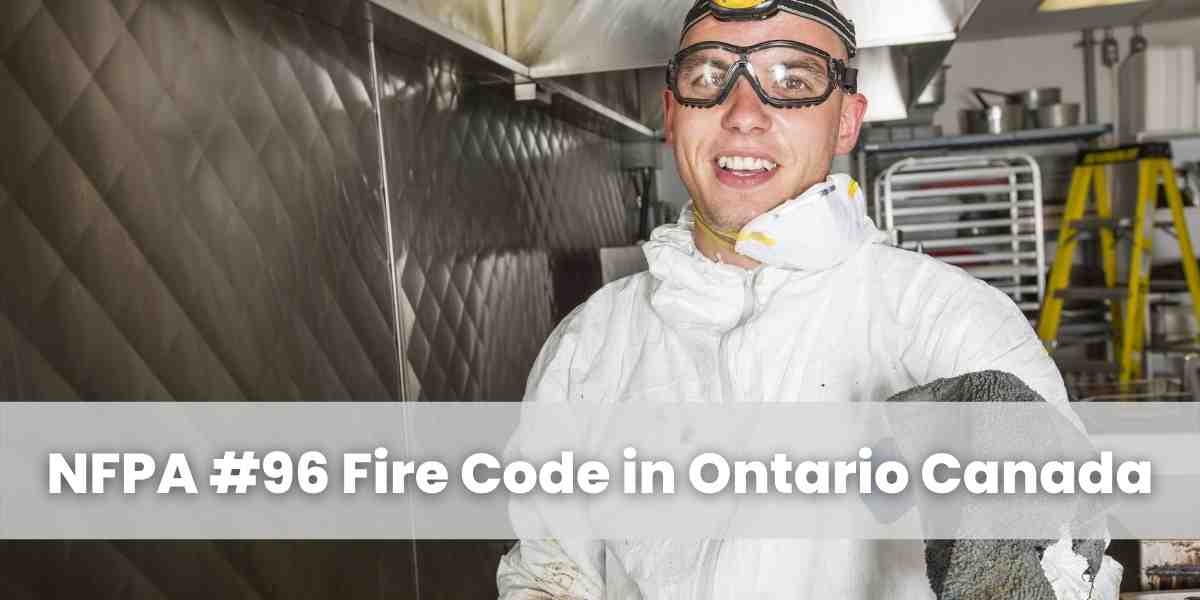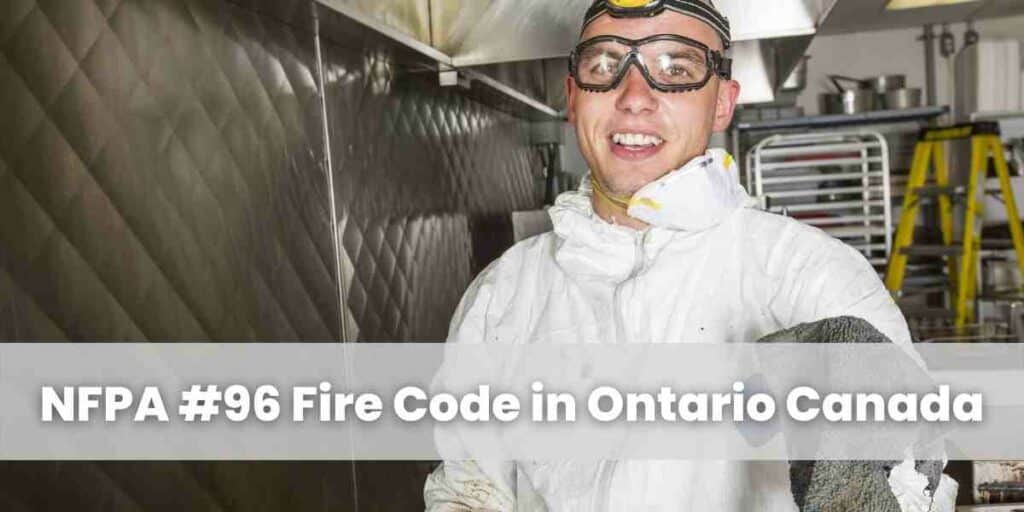 NFPA #96 Fire Code in Ontario Canada
Canada adheres to the National Fire Protection Association standards. Businesses that conduct commercial culinary operations are given NFPA-96 standards with the intention of avoiding any potential fire dangers related to these activities.
The NFPA 96 Standard for ventilation controls and fire prevention of commercial kitchen appliances mandates that any potentially combustible greases that are removed from industrial cookware must comply with certain guidelines. In restaurants and bars all across the world, there are an average of over 4,000 fires that break out each year, posing a considerable risk to patrons.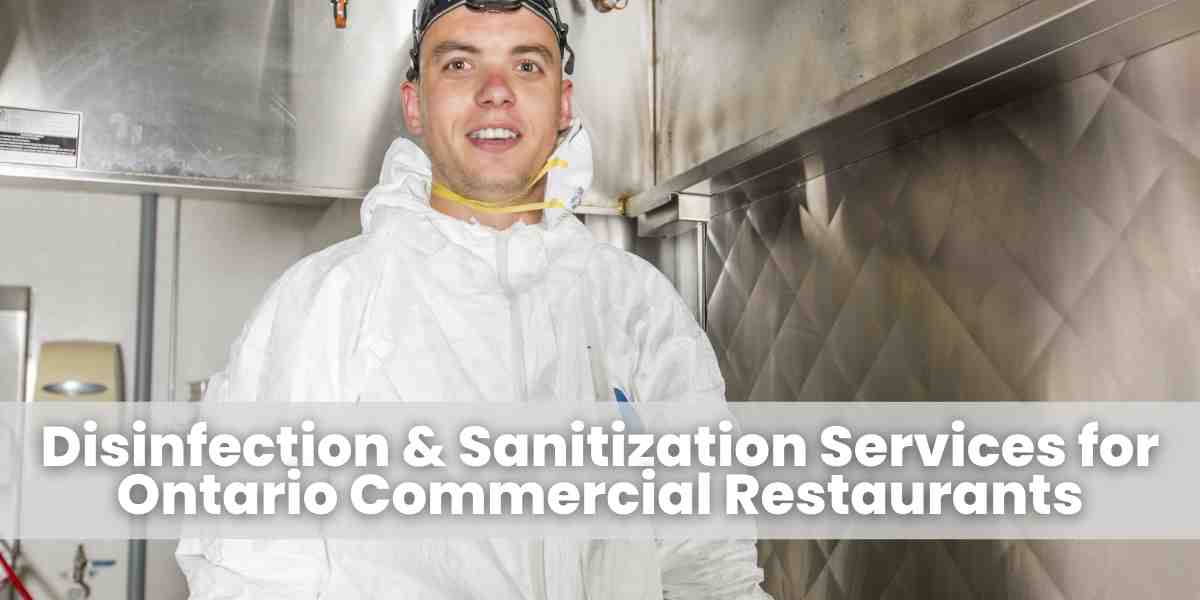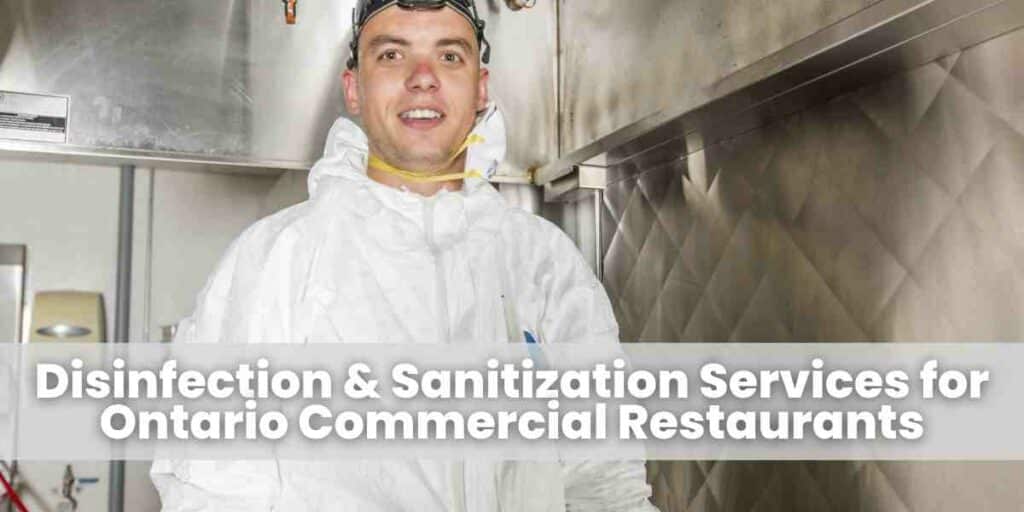 Disinfection & Sanitization Services for Ontario Commercial Restaurants
Our disinfection & sanitization services for Ontario commercial restaurants provide a number of benefits over other methods:
1 – Disinfection and sanitation reduce the risk of food contamination. Through its provision of proper cleaning, disinfection and sanitation, we help to prevent cross-contamination from one item to another. While you're cleaning the kitchen areas, you're also can ensure that it is free from any harmful germs and bacteria.
2 – Disinfection and sanitation help get rid of stubborn stains in a way that isn't possible with regular cleaning tools. By using thermal cleaning methods, we improve the effectiveness of the disinfection and sanitization service. This involves the use of steam cleaning, which is a very effective way to remove grease and other stubborn stains from surfaces.
3 – Disinfection and sanitization are quick methods that can be performed without any need for expensive equipment or chemicals. By using our high-pressure industrial cleaners, we ensure that your kitchen will be disinfected and sanitized in the most efficient and cost-effective manner.
4 – Disinfection and sanitization can be performed at any time, without a need to close your kitchen down for days or weeks on end. We employ professional cleaning through innovative methods that allow us to disinfect and sanitize your kitchen in a quick and timely fashion. In addition, our service doesn't require any form of downtime that could be disruptive to your kitchen's operations.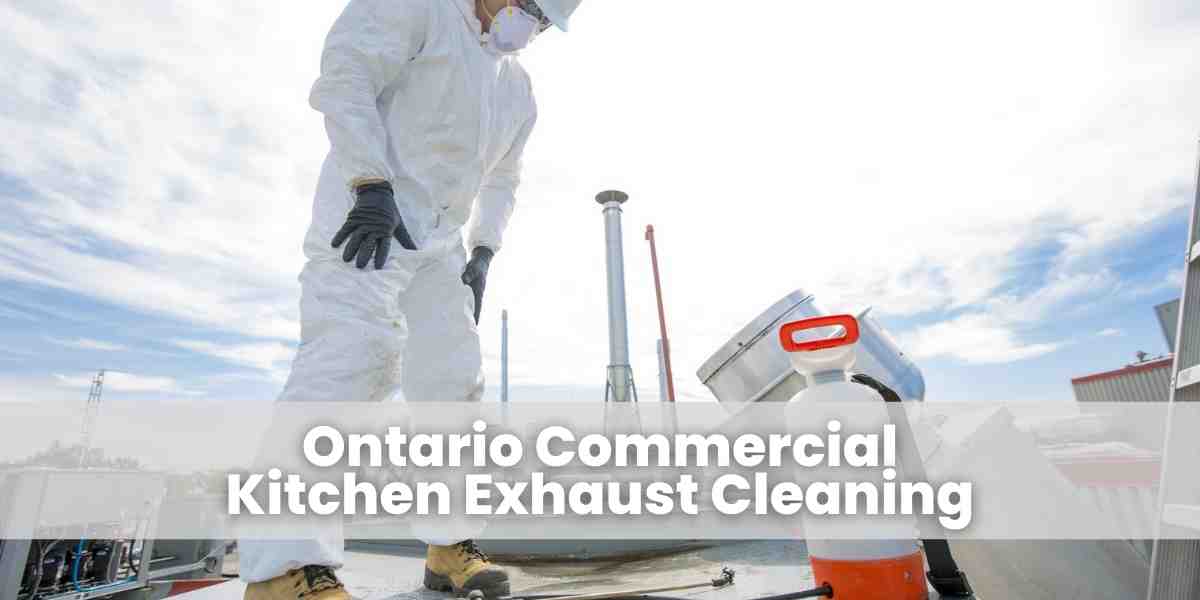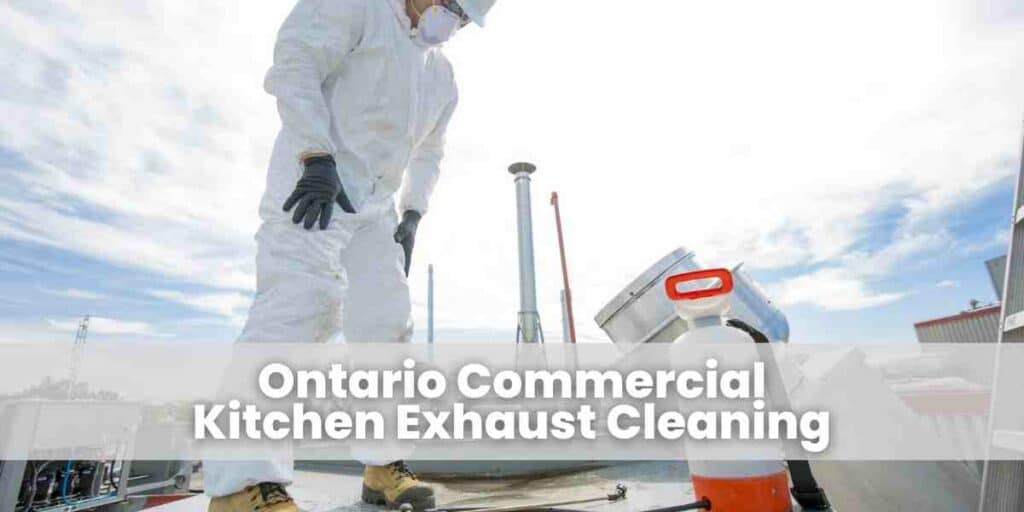 Ontario Commercial Kitchen Exhaust Cleaning
When it comes to the cleaning and maintenance of your commercial kitchen stainless steel hoods, our professional services are second to none. With a wide range of benefits, including our:
1 – Efficiency
2 – Customization options
3 – Speed and reliability
Our top priority is your satisfaction, which is why we work efficiently to get your kitchen clean as soon as possible. With a team of experienced professionals, we're able to tailor our services specifically to you and your business. We're known for working fast without sacrificing quality or safety.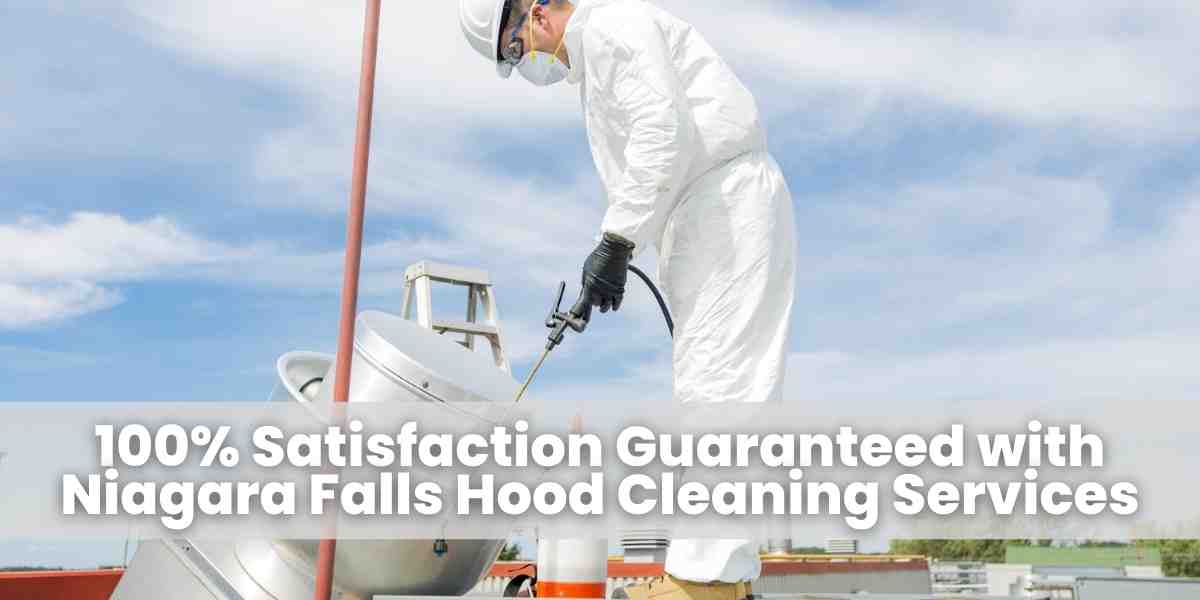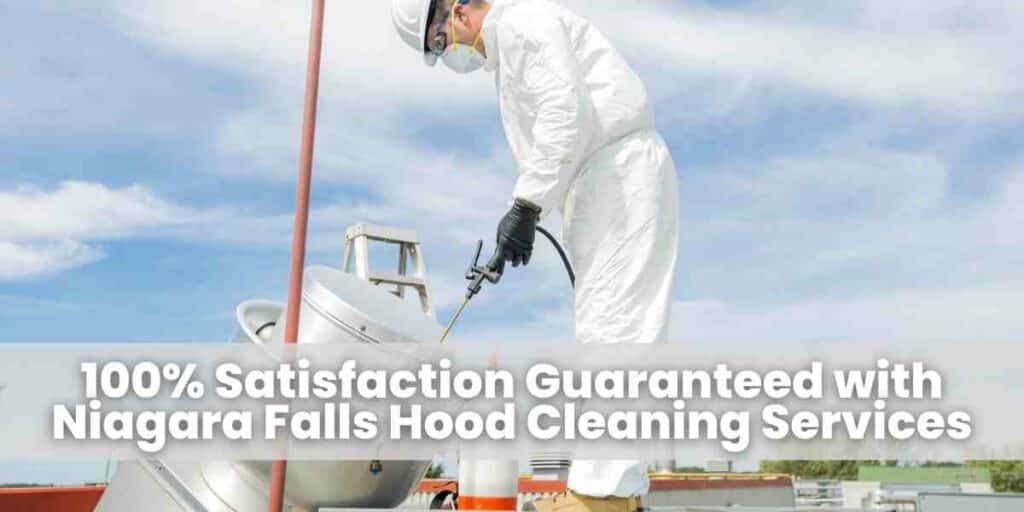 100% Satisfaction Guaranteed with Niagara Falls Hood Cleaning Services
Niagara Falls Hood Cleaning is dedicated to making sure our customers are completely satisfied with every aspect of our service. We believe that customer satisfaction begins before the job starts, and we take pride in being punctual, professional, friendly and respectful. Upon completion of the cleaning, your kitchen will hold up to any industry standards.
Our 100% satisfaction guarantee ensures that you'll be happy with the work we do when we're done. In addition, our free quotes allow you to get complete information about your kitchen cleaning job before it starts.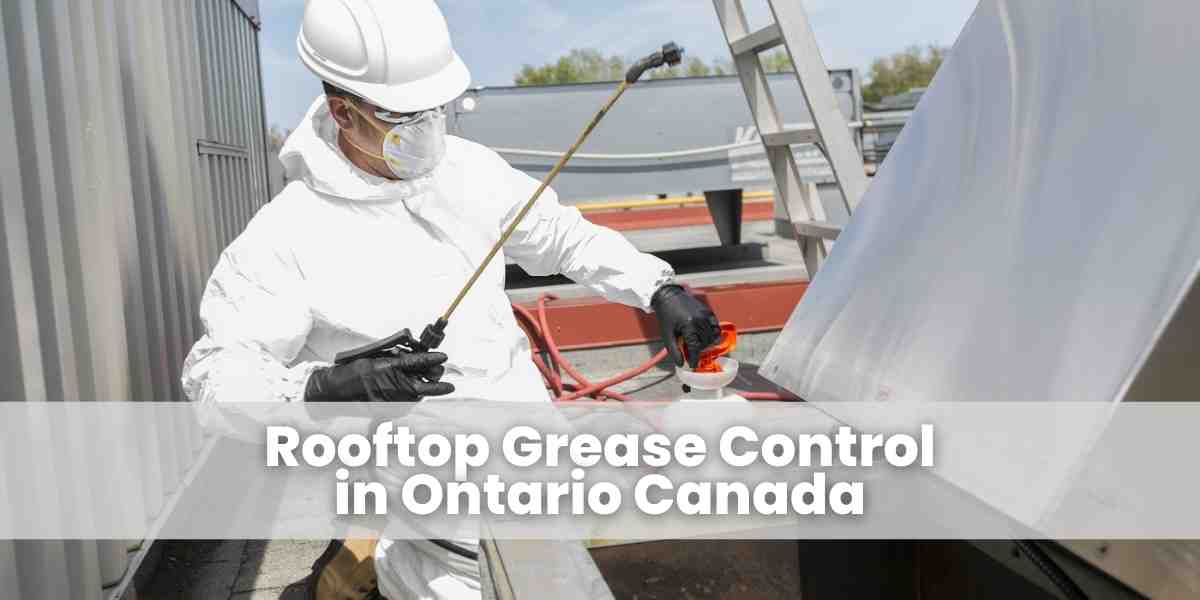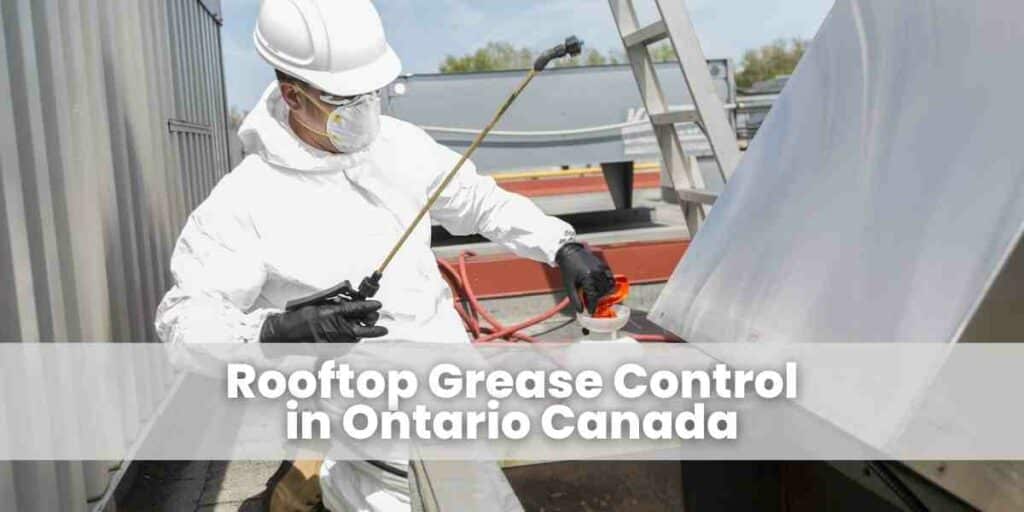 Rooftop Grease Control in Ontario Canada
Rooftop grease control is a necessary addition to any establishment in Ontario that has a rooftop grease trap. By ensuring that your rooftop grease control system is always in working order, our team of experts allows you to maintain a clean kitchen without any issues. We offer this service to the food industry throughout Canada's Ontario province.
What People Are Saying
See what our customers are saying about us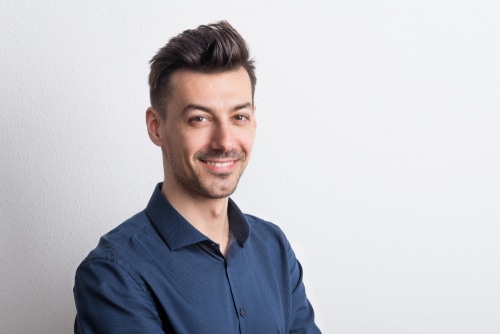 Been using this company for years. They are professional and do an excellent job.
Very happy with the cleaning of our kitchen exhaust system. Thanks
Niagara Falls Hood Cleaning Areas Served